A house on Barclay Street in the West End described by its listing agent as "just needing a little TLC" is for sale for $6.98 million.
The nearly century-old house was built in 1922 and sits on a small 33′ by 131′ lot, sandwiched between two apartment buildings.
The home, at 1511 Barclay Street, has three suites: a two bedroom suite on the main floor, and one bedroom suites in both the top floor and basement.
Curb appeal in short supply
Infill, redevelopment potential driving up West End prices
The property is being marketed by listing agent Sydney Deng of Royal Pacific Realty as a potential "land assembly," and for the possibility of an infill building at the rear of the property.
The city allows for 3½ to four-storey infill buildings on 33′ lots as part of the RM5 zoning in the Nelson Slopes neighbourhood.
A shared courtyard of at least 20′ is required between the existing building and the infill, and the infill building must be all rental.
To see what's possible on the site, look to a recently completed infill building at the rear of a house on Nelson Street. The three-storey building contains four new rental apartments, and is exactly the type of development the City of Vancouver is encouraging.
The city has also named eight West End laneways after historical figures and plans to install new street signs identifying them. The street names will make things like deliveries easier for the new laneway residents.
Old apartment buildings snapped up by developers
The possibility of infill development and land assembly has been driving up prices across the West End.
At the aging Anchor Point development on Burrard Street, several 460 square feet studio apartments are for sale for $1 million each.
And at the corner of Thurlow and Barclay, owners at Barclay Terrace banded together to sell their building to a developer, with owners of some suites receiving $2.6 million for a one bedroom condo assessed at $793,000, reports the Vancouver Sun. The building was built in 1992.
The city's West End Plan has been a windfall for owners of older strata condominiums across the neighbourhood, with the possibility of higher densities and heights making it attractive for developers to buy up older buildings and rebuild.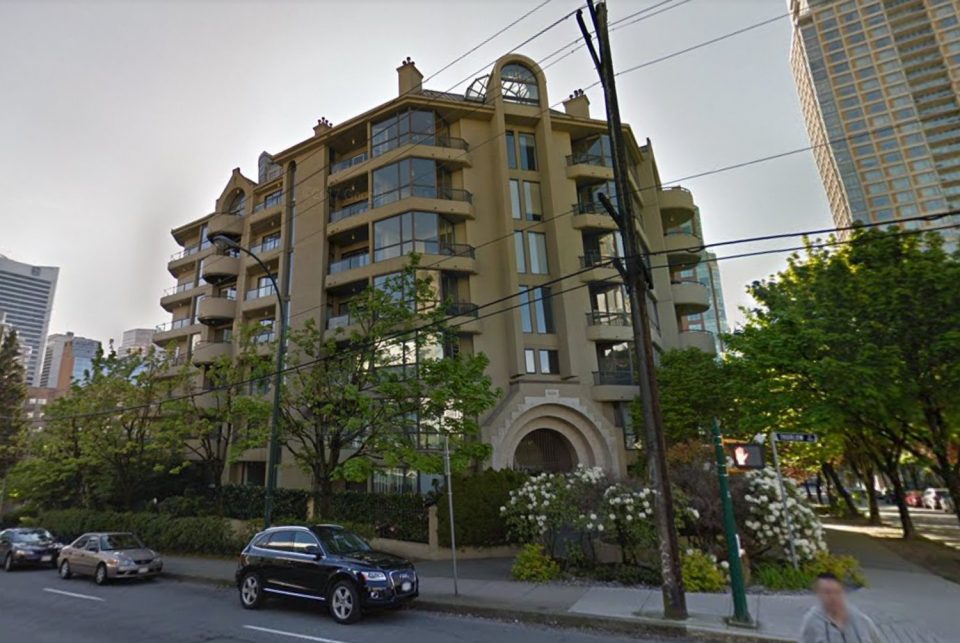 It's also across the street from an upcoming development designed by German architect Büro Ole Scheeren for Bosa Properties and Kingswood Properties. The site is currently occupied by four low-rise apartment buildings with a total of 173 units.
The two new towers will measure 49 and 48-storeys.