There aren't a ton of details, but a five-storey market rental building is slated for the 1500-block Grant Street near Commercial Drive.
The new building, designed by Stuart Howard Architects Inc., will include 35 secured market rental units, replacing four single family homes at 1535-1557 Grant Street.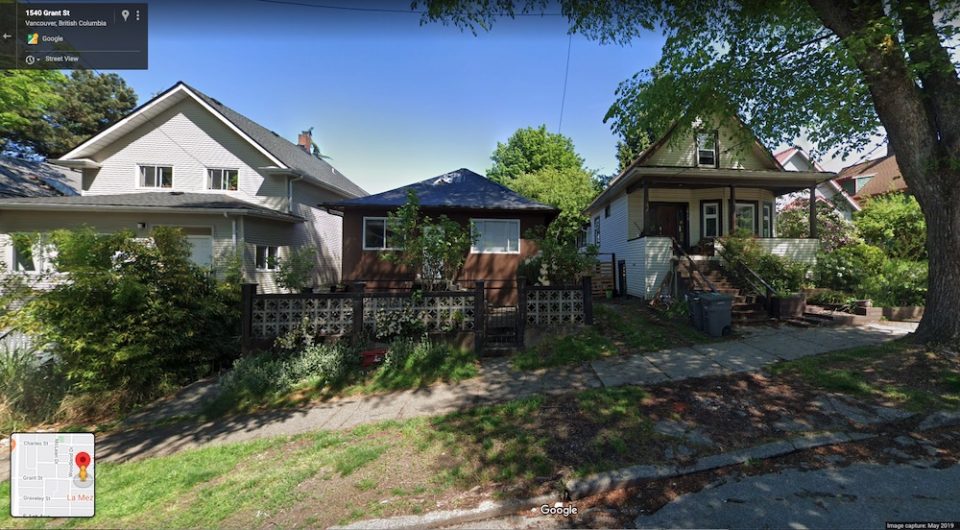 The unit mix is proposed as follows:
16 studios/one bedrooms (breakdown not specified)
11 two-bedroom
eight three/four bedroom (again, not specified)
There will be 23 parking stalls, including one car share spot. Amenities will include a shared rooftop garden and outdoor dining area.
The rezoning was approved in 2019, and now the project is seeking a development permit.
Architects are Stuart Howard Architects Inc.