A small, mid-block retail store on Granville Street will be renovated and see a residential addition in a unique project designed by Winston Chong Architect.
The retail unit, at 2655 Granville Street, was formerly home to a 'Mason J' shop.
The existing building will receive structural reinforcement to support the residential addition atop. The single residential unit has a setback upper floor with outdoor spaces on both the east (Granville Street) and west frontages.
There will be two surface parking spaces at the rear of the building, with a garage door. The front of the retail building will have curtain wall glazing, and the canopy will be raised to increase the transparency of the retail space.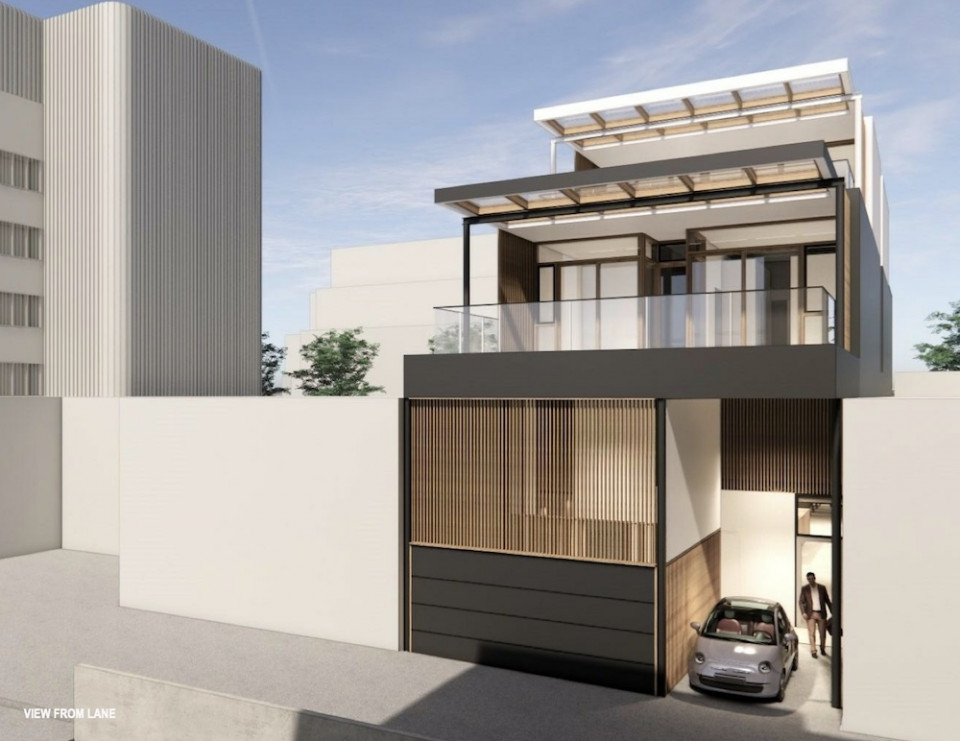 Under the site's C-3A zoning, the application is permitted. Despite the street being predominantly small-scale retail, the zoning does allow for residential, as long as no part of the first storey of the building is used for residential purposes, except for entrances to the residential portion.