GBL Architects keeps cranking out outstanding designs, and a proposal for a 24-storey tower on Maywood Street in Burnaby is no exception.
Kirpal Properties has applied to rezone a site at 4330 Maywood Street in the Metrotown Downtown Plan area for the mixed-use project.
The upcoming development will include:
91 strata units
29 rental units
two levels of commercial use
As with all recent Metrotown development proposals, the existing rental units on the site must be replaced as per the city's Finalized Rental Use Zoning Policy.
For this project, the developer is required to provide the greater of the 1:1 replacement of the existing 27 rental units or the equivalent of 20% of the proposed strata market units, excluding units achieved using density offset of the RM4s District density.
To increase affordability, the required rental units are to be offered at pre-development rents (subject to permitted Residential Tenancy Act increases) for returning tenants, and 20% below CMHC median rents for new tenants.
The tower proposal is just the latest in the Metrotown area as the neighbourhood undergoes widespread redevelopment of its aging apartment blocks.
Recent nearby development proposals include: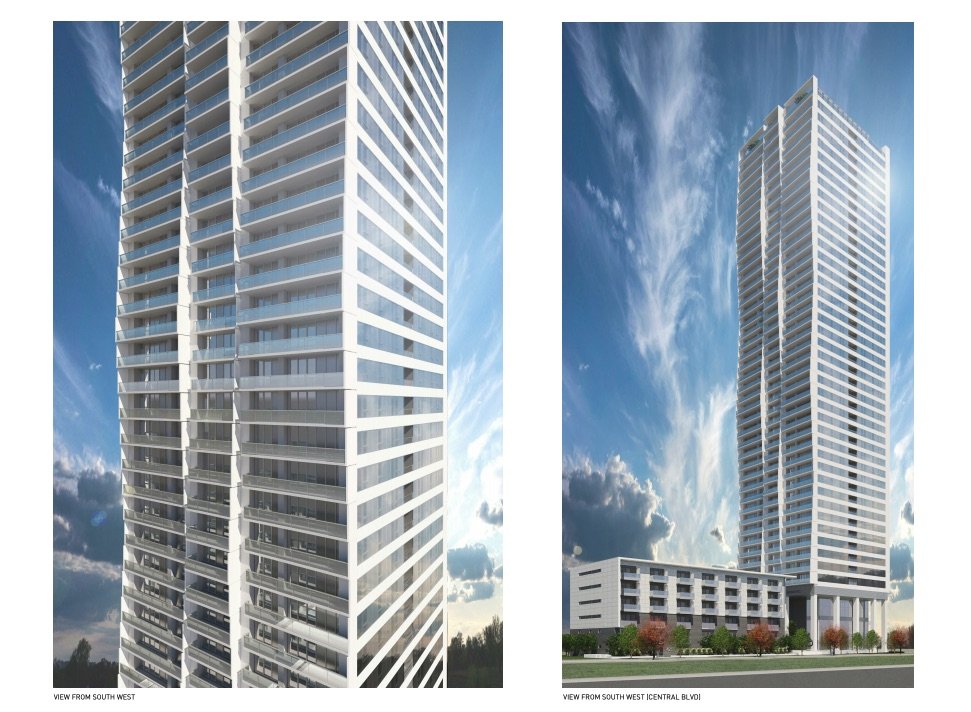 To view more recent Burnaby development proposals, visit our Burnaby development news page.