Thind Properties is planning three residential towers and one office tower at Minoru Boulevard and Lansdowne Road in Richmond.
The development, designed by IBI Group, will include the following:
total of 429 units

341 market condominiums
88 affordable housing units
Towers of 11, 12 (2x) and 13 storeys

161,828 square feet office space
25,052 square feet retail space
632 parking stalls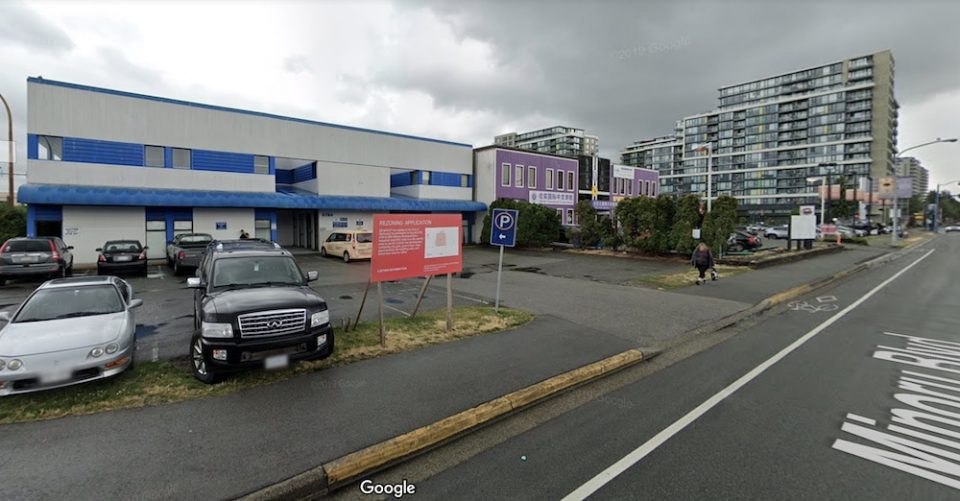 The site is comprised of three lots occupied by older low-rise industrial-type buildings with surface parking. The tenants include non-profits like the Richmond Society for Community Living and the Community Mental Wellness Association of Canada.
The redevelopment by Thind Properties will include 4,582 square feet of new space for the non-profits currently on site, as well as tenant relocation assistance while the development is constructed.