Curious to know the best neighbourhoods in downtown Vancouver? As a high-producing Realtor for the past 10 years who knows Vancouver neighbourhoods so well, I'd like to introduce you to six of my friends: Yaletown, West End, Coal Harbour, Olympic Village, Gastown, and Chinatown.
I've also made a video about each of them in case you want to learn more.
Yaletown
Hi – my name is Ms. Yaletown YVR. I'm 28 years old, I live in a 1-bed condo tower, and I work in a fairly entry job in marketing and communications.
I have a smaller dog, who I admit has not been well-trained and tends to a little yappy. I'd like to think I love fashion, but truth-be-told, I am most often wearing sweatpants in the form of Lulu pants, and a well-worn casual sneaker or Ugg boot.
I am still single, but I'm working on it given that I'm on about three Tinder dates per week. I'm hoping to find a guy who is husband material, but this seems to be a big challenge. Yaletown guys can be very challenging to sift through… I do love where I live – couldn't be any more convenient.
In fact, it's so easy to live in my neighbourhood that I can basically never leave. It has great energy, awesome restaurants and bars, parks, grocery, gym, yoga, medical aesthetics, etc. The condos tend to be a little boring, though – not much in the way of character.
Best neighbourhoods in downtown Vancouver:
West End
Hi – my name is Mr. West End. I am 41 years old, a gay man, and try to keep life pretty simple and low stress. I work a 9-5 job in HR downtown, and love that I can walk to work. I bought my condo 8 years ago, and thank god I did – I might not be able to afford what I own if I had to purchase it now.
I'm pretty chill, and enjoy hanging with friends at Pumpjack most weekends for 'Sunday Funday'. Unlike most of my friends, I'm not into fashion and dress pretty simply. I don't like spending a lot of money on clothes — just don't think it's necessary.
I try to get away once a year – Puerto Vallarta, Mexico is one of my favourite destinations given that it's not that far, but it's a fun place with great vibes. I'm currently single, but got out of a seven-year relationship about a year ago. Keeping my eyes open, but I'm in no rush to find someone, because I'm quite happy with my life as it is. Dating in the West End is easy, though, because there is the beach, Seawall for walks, sitting at the park, and plenty of cafes, restaurants, and bars.
Best neighbourhoods in downtown Vancouver:
Coal Harbour
Hi – my name is Mrs. Coal Harbour. I am 61 years old, but in overall excellent health. I live (part-time) in a waterfront condo on West Cordova. I love my Vancouver home because it's spacious (1,850 sq ft.) and has beautiful views of the North Shore mountains and Stanley Park.
My husband and I live most of the year in Shanghai, where he works, but we are able to spend a few months a year in Vancouver. While we love Shanghai, we will probably end up retiring in Vancouver. It's so pretty, fresh, easy, and offers a lifestyle that feels great. But, my husband still works a lot and doesn't seem to be wanting to retire yet.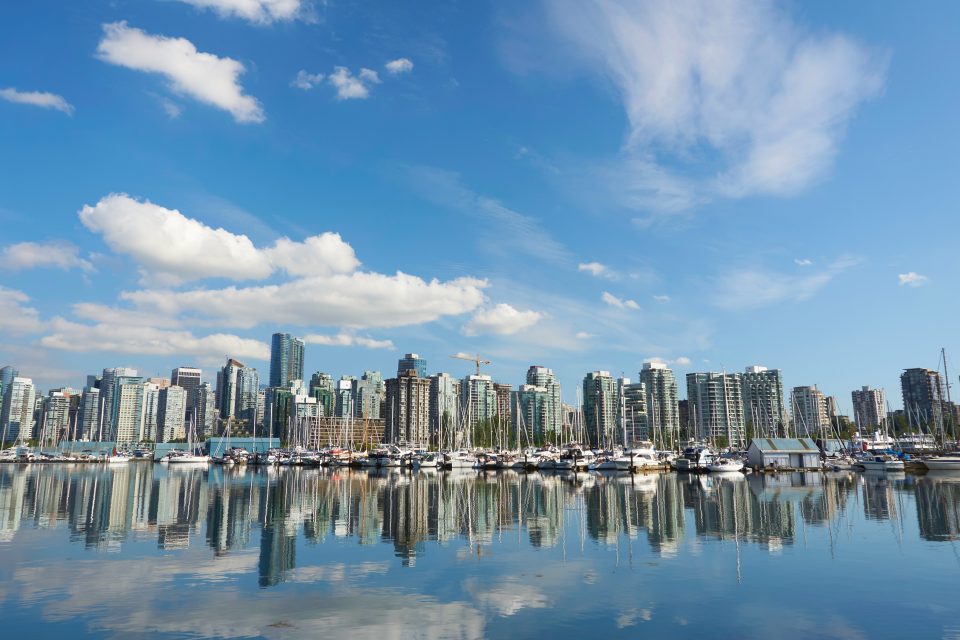 We love how quiet our neighbourhood is, and that we can walk out of our building and just a few steps later we're on the seawall and can walk around the park – it's so beautiful. After, we usually stop for brunch at Tableau. Sometimes, we'll then walk over to Holt Renfrew to do a little shopping – the new expansion is great!
I will say, though, that sometimes it's a little lonely when my husband isn't here. The neighbourhood tends to clear out after work hours. And, so many people in my building travel a lot and aren't here often.
Best neighbourhoods in downtown Vancouver:
Olympic Village
Hi – my name is Mrs. Olympic Village. My husband and I downsized a couple years ago after it became clear that our oldest was out of the nest for good. She is now in medical school studying dentistry. We then sold our house and bought a 1,500 sq ft. condo in one of the original Olympic Village buildings.
The core buildings near the water were our favourites and had the bigger suites that we needed. It's not easy downsizing from 4,000 sq ft. to a condo! But, when you do, and you get rid of much of the stuff that accumulated over the year, you learn that you really don't need that much!
My husband and I love condo living because we travel a lot. We love booking tours in all sorts of places around the world. We love the tour packages because it makes it easy to fit it a lot during our trips. And, there are some really nice tour companies out there — we stick with these.
We love our neighbourhood because it's healthy, vibrant, new, and active. We are both very active — running along the Seawall, our trainer twice a week, and I dragon boat once a week. There are also some great new restaurants and breweries within the Village as well as a few blocks away in Mount Pleasant. Plus, it's just over the bridge to downtown where we like to shop.
Best neighbourhoods in downtown Vancouver:
City of Vancouver: Olympic Village
Gastown
Hi – my name is Mr. Gas Town. I am a 34-year-old bachelor, and I work downtown a few blocks away. I'm in corporate sales so meet with clients often. Means that I travel a fair amount and many of my evenings are spent out with clients. I try to get to CrossFit about three times a week, and this helps to offset the beer that I enjoy on the weekends (and with clients).
I date sometimes, but I'm not sure I'm quite ready to 'settle down'. I've got lots of time for that, so I don't feel any sort of rush. Plus, I got a lot of buddies so life's so busy as it is. I don't have a lot of time for a girlfriend who'll want a lot of time.
I've lived in Gastown for several years. I moved from Yaletown. Gastown has cool vibes, and some my favourite bars and restaurants are around. Sometimes you see open drug use, which is hard to see. But, the grit of the neighbourhood is also what makes it authentic. Water Street is one of the most beautiful streets in all of Vancouver, and I like that it makes up part of my daily route to work.
Best neighbourhoods in downtown Vancouver:
Chinatown
Hi – my name is Ms. China Town. I rent a cool loft-type space on East Georgia and work downtown. It's super easy to ride my bike across the Viaducts to work — takes like 8-10 mins. I rent my place from an investor who is great, and who bought the place new a few years back anticipating that the area would change over time and gentrify.
The area as it is is pretty great because it has some great restaurants, coffee shops, and lounges. Homelessness in the neighbourhood is an issue, though it's not as pronounced as it is on East Hastings closer to Gastown. I always try to be friendly – make eye contact and say hello. Makes me sad to see, but it seems like the city is doing and offering what they can. I like that Chinatown is a mix of new and old, affluent and less so. Makes for a cool neighbourhood.
Best neighbourhoods in downtown Vancouver:
I hope you enjoyed getting to know a few of my favourite friends. To learn more about any of them, check out the videos on each one. For more information about me, check out my website and my Instagram.