Phase two of Concord Metrotown by Concord Pacific, on the northeast corner of the Metrotown shopping centre, is moving forward with a formal rezoning application filed at the City of Burnaby.
Designed by IBI Group, phase two of Concord Metrotown includes approximately 2,000 homes (condos, non-market rental and rental) across three towers:
40-storey market condominium tower
49-storey non-market rental tower
58-storey market condomiunum and non-market rental tower
The towers will sit atop podiums with approximately 600,000 square feet of commercial and retail space. Restaurants and cafés are envisioned on Festival Way through the site.
The architectural expression of phase one is continued in the second phase, with narrow towers, light glass and sculpted tower tops.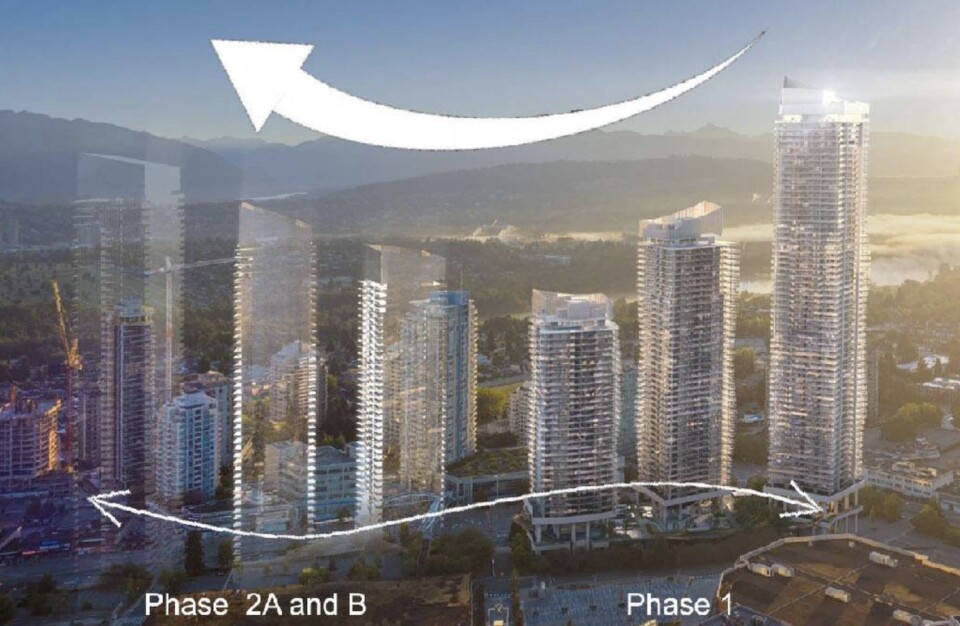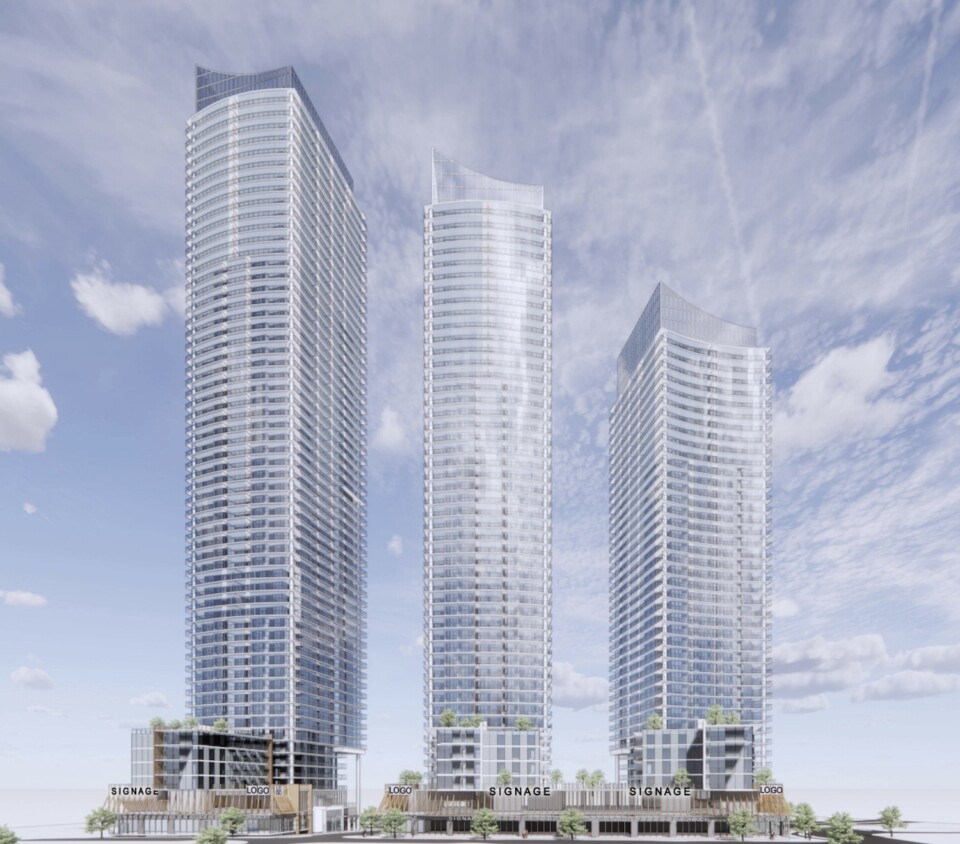 Early plans for phase 2C are also part of this rezoning application, with guidelines established for two commercial high rise buildings, consisting of an office/hotel tower at 47 storeys, and a market rental tower of 60 storeys.
This sub-phase will be developed in partnership with Metrotown shopping centre owners Ivanhoe Cambridge and is adjacent to the existing mall.
Despite its proximity to SkyTrain, the development will include ample underground parking with 3,054 parking stalls for the residential and commercial components of phase two, as well as 4,248 bicycle parking spaces.
Amenities will include fitness centres, meeting rooms, children's play areas, wellness spas, work lounges, guest suites and kitchen spaces. The rooftops of the project will also be extensively landscaped and include lawn areas, dog runs, dining and seating facilities, children's play areas, and garden plots for urban agriculture. There will also be an extensive public art program. The landscape architect is PWL Partnership.