Format by Cressey is now selling, bringing 161 units to the former Rona site at 1503 Kingsway near Knight Street in east Vancouver.
The development, designed by RH Architects, includes 120 condo units and 41 townhomes. The project is unique in the Vancouver market in that each unit is essentially a blank slate, and comes with the basics — kitchens and bathrooms, with option to add new walls for additional bedroom for example, or a kitchen island or storage option. It's intended to give buyers the option to customize their home to their particular needs.
Interior designer Craig Stenghetta, Principal of Ste. Marie Art & Design and the designer of some of Vancouver's most popular restaurants, says the concept for the design of Format is minimalism, "through the lens of function and balance."
"Our unique approach at Format is to strip back finishes or details that might have become normalized in condo construction but aren't particularly useful and to replace those things with the option to select additional 'add-on' pieces that truly suit your needs yet feel seamlessly part of a considered design approach."
Interiors: Format by Cressey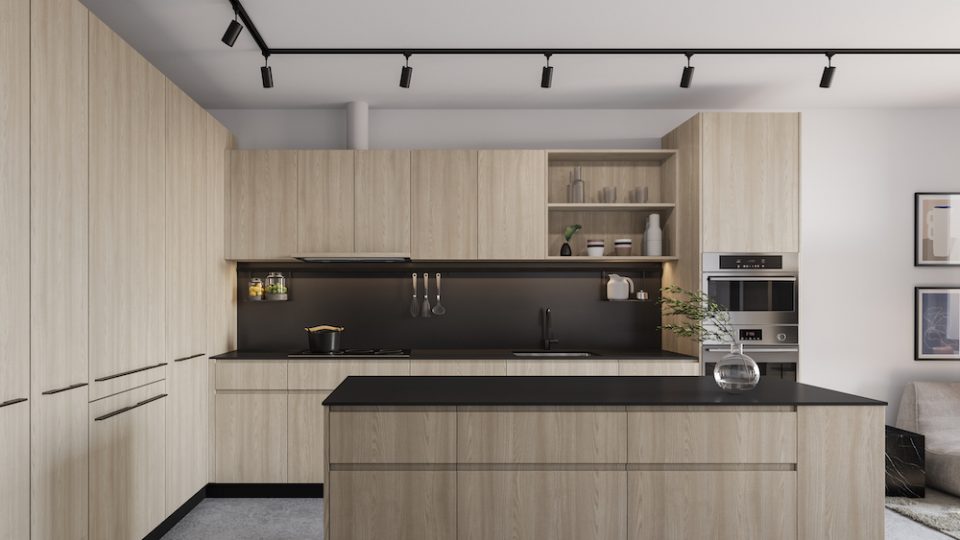 Jason Turcotte, vice-president of development at Cressey, says flexible floor plans are a real benefit when working from home, something that is bound to become more commonplace even after the pandemic is over.
"There will be an even greater focus of this type of flexible design as we lead into the years following 2020," he says. "As work-from-home capabilities become more adopted, today's buyers want even more flexibility and simplicity in their living spaces."
Video: Presentation centre
Turcotte adds Cressey remains confident in the resilience of the Vancouver housing market despite the economic hits the city has taken during the COVID-19 pandemic.
"Despite what has happened this year, Vancouver is still moving into a more diverse economy with tech and creative industries seeing great potential in opening their offices in the region. Our confidence remains high in the Vancouver market – this current workforce is looking to enter the Vancouver market and customize their space to suit their lifestyle and individual needs."