Latimer Heights, Vesta Properties' massive, two-billion dollar development in the Willoughby area of Langley, will include the township's first two high-rise towers, designed by Ciccozzi Architecture.
The development site, at 201 Street and 85 Avenue in the Carvolth neighbourhood, includes:
26-storey high-rise condo tower
34-storey high-rise condo tower
three-storey townhouse building

Total of 486 units, consisting of studio, one, two and three-bedroom homes
Sales begin this fall
Renderings: Latimer Heights high-rises in Langley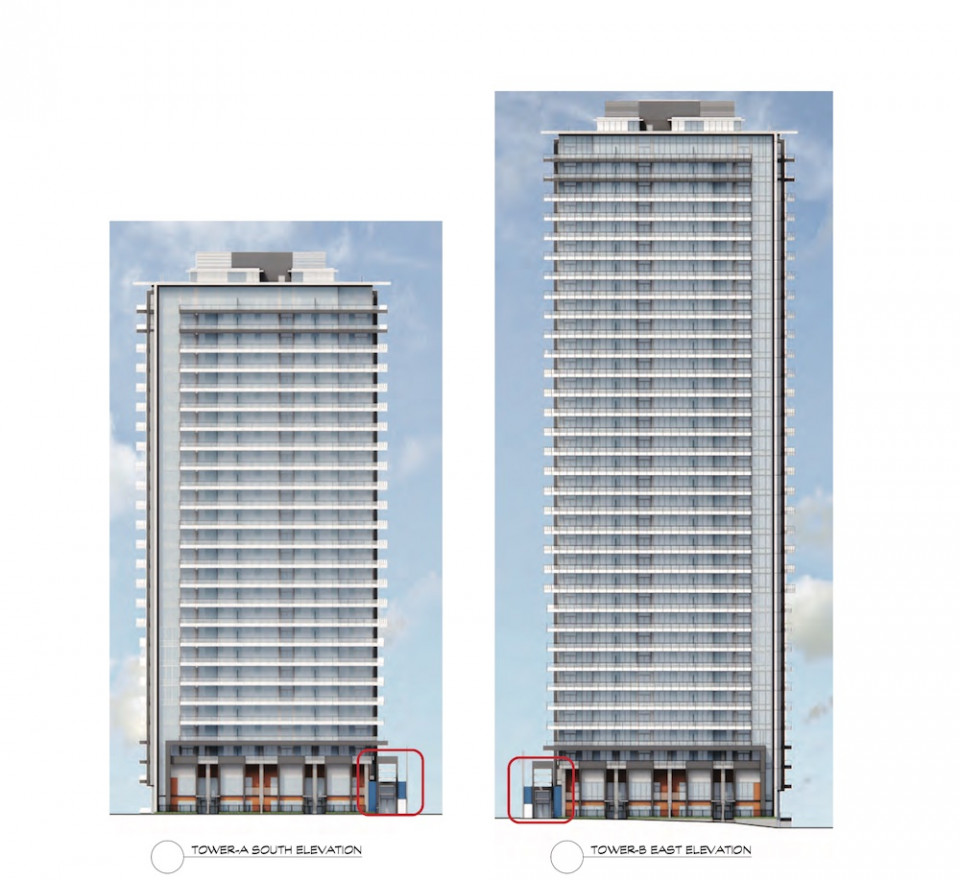 While it may seem like an unusual location for high-rise development, the 200th Street corridor was identified by Township of Langley council as an area suitable for high-density development. The Carvolth Neighbourhood Plan vision calls for a "transit oriented, walkable and highly urban community at this important gateway to the Township of Langley."
The nearby Carvolth Exchange and 555 Port Mann Express Bus connects transit riders to the SkyTrain system at Lougheed Town Centre.
The Latimer Village master plan also includes over 100,000 square feet of office space, and a "high street" of 36,000 square feet of retail shops and services. There are 17-acres designated for parks, green space and trails throughout the development. A portion of land has also been designated for a future elementary school.
The plan to construct high-rise towers at this location has been in the works since 2018, when the original proposal passed third reading with township council. The tower heights haven't changed in this latest proposal but the floor plate has been reduced, to make the towers more slender. The apartment building in the original proposal has also been converted into townhouses.
Vesta Properties is based in Langley, and also has a second office in Airdrie, AB.