One of Vancouver's most popular Ramen shops is opening a second location on Robson Street.
Marutama Ramen (stylized as MARUTAMA RA-MEN) will open their second location soon at the former home of Jinya Ramen Bar, which is moving up the street to the new Telus Garden building.
Marutama Ramen was founded in Kawaguchi, Japan in 2001 and is known for their signature creamy chicken broth, also known as toripai tan. Most ramen shops in Vancouver serve a pork-based broth. In addition to Japan and Canada, Marutama has locations in Malaysia, Singapore, Indonesia and Australia. Their first Vancouver location, at 780 Bidwell Street, is very popular and has line up out the door most nights.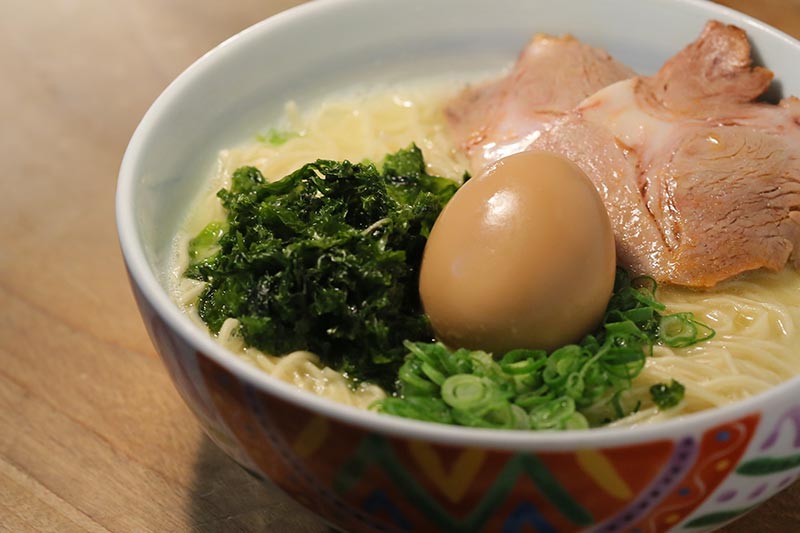 Marutama Ramen is award-winning and "slurp-worthy" according to reviews – the restaurant has been a winner in the Vancouver Magazine Restaurant Awards for the past three years.
Their classic bowl is the Tomago ramen with chicken broth, and features pork chashu (marinated pork belly), sea lettuce (imported directly from Japan), green onions and a marinated soft boiled egg. Hungry yet?
Vancouver's rainy winter climate and large Asian population is uniquely suited to ramen, with many shops opening in the city since 2010. The savoury soup has been Vancouver's most popular food fad for years. Poke (poké) shops seem to be the newest, trendy Asian food offering – but Vancouver's love-in for ramen is here to stay.