A mid-century inspired residential tower is proposed for the corner of Barclay and Thurlow in Vancouver's West End.
The dramatic design by Montreal-based ACDF and IBI Group is for a 47-storey tower, with approximately 91 social housing units and 270 market condominiums. It will constructed to LEED Gold standards.
Thirteen of the floors will be reserved for social housing, comprising approximately 25 per cent of the project. A minimum of 50 per cent of the social housing units will be two bedrooms or larger.
Condominiums will range from studios to three-bedroom suites.
Renderings: 1063-1069 & 1075 Barclay Street
The architecture is described as follows:
Our design is informed by Vancouver's natural surroundings, including flora and fauna. We drew inspiration from the shapes of the fig leaf and tulip when sculpting the building and the balconies.
A shared outdoor amenity space will be accessible to residents of the market and social housing, a rarity in new condo developments that incorporate a social housing component. Usually the spaces are separated. There will be extensive landscaping to create a "park-like" atmosphere.
The developer is Pacific Northern Developments Ltd., and an official rezoning application is expected to be filed in June 2020.
The tower will replace the Barclay Terrace condominium, built in 1992, as well as an adjacent multi-unit house.
As we reported in 2018, owners of the Barclay Terrace received big payouts — for example, $2.6 million for a one-bedroom assessed at $793,000 — when the strata was wound up. The building has functioned as rental apartments ever since.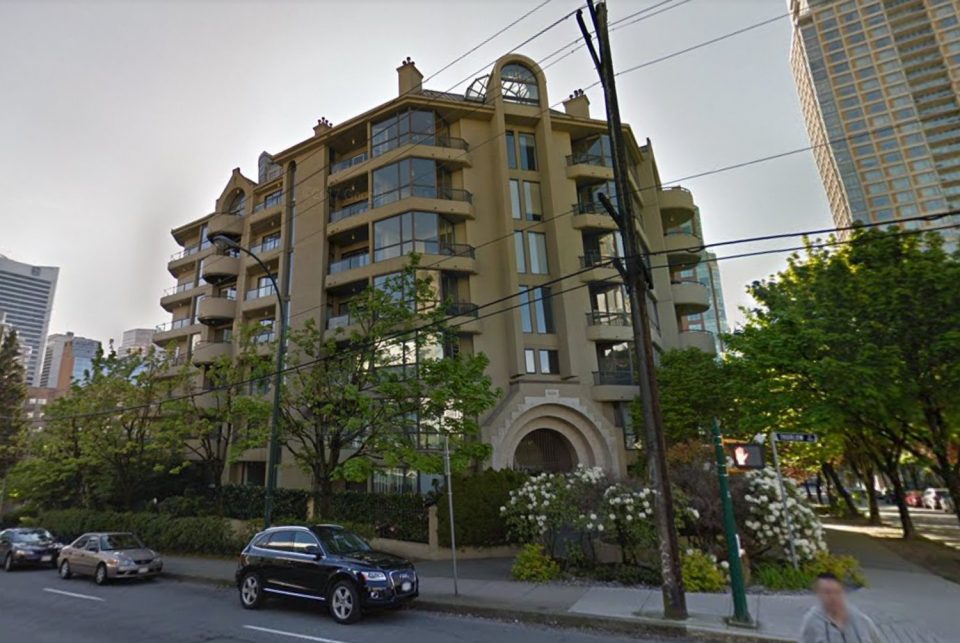 The developer says the earliest existing tenants would need to move out is September 2022, and compensation is available. The earliest construction could start is late 2022.
The site is across from a two-tower proposal by Bosa Properties and Kingswood Properties, and designed by German architect Büro Ole Scheeren.
It's also just a block away from another signature tower proposed at Nelson and Thurlow.
The 60-storey tower will include social housing and luxury condominiums.