Pennyfarthing Homes is planning 65 condominium homes in two concrete buildings at 4989-5049 Ash Street, close to the former RCMP Heather Street lands, where up to 2,500 homes are planned.
The two buildings will include one, two and three bedroom units with outdoor amenity space on the rooftops of each building.
The location is a currently a predominantly single-family neighbourhood, although that's changing with the Cambie Corridor Plan, which allows for more density.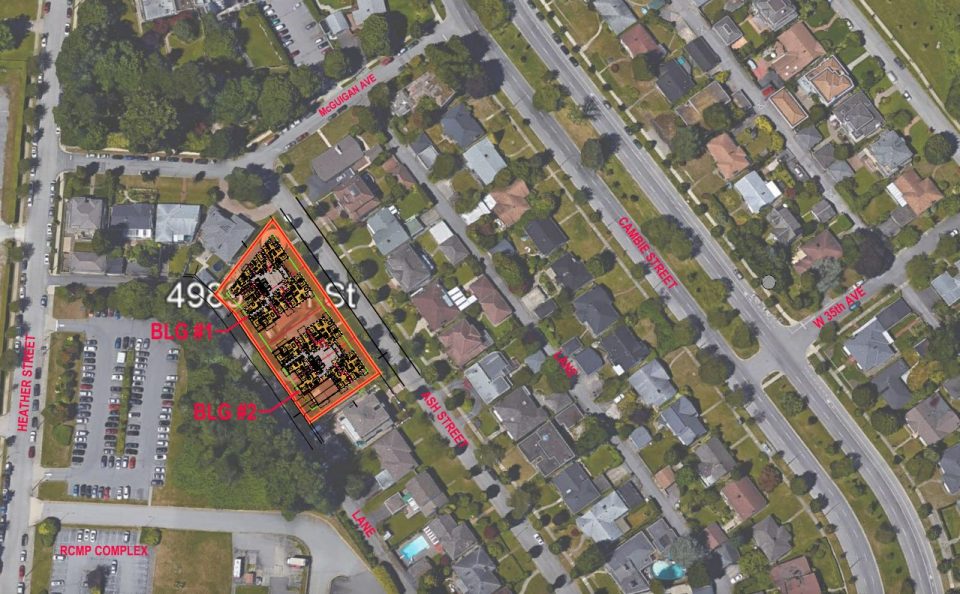 Architects are Rositch Hemphill Architects.
An open house will be held on Wednesday, October 23, 2019, from 5:00 p.m. – 7:00 p.m. at the Peretz Centre at 6184 Ash Street.