Surrey city council has approved a major, three-building development by Thind Properties at 105 Avenue and University Drive.
The upcoming development, in Surrey City Centre, includes:
45-storey tower

39-storey tower

11-storey building
922 market condominiums

104 market rental units

Childcare facility

Five-levels of underground parking with 729 spaces, and 1,520 bicycle parking stalls.
Renderings: Thind Properties Surrey City Centre towers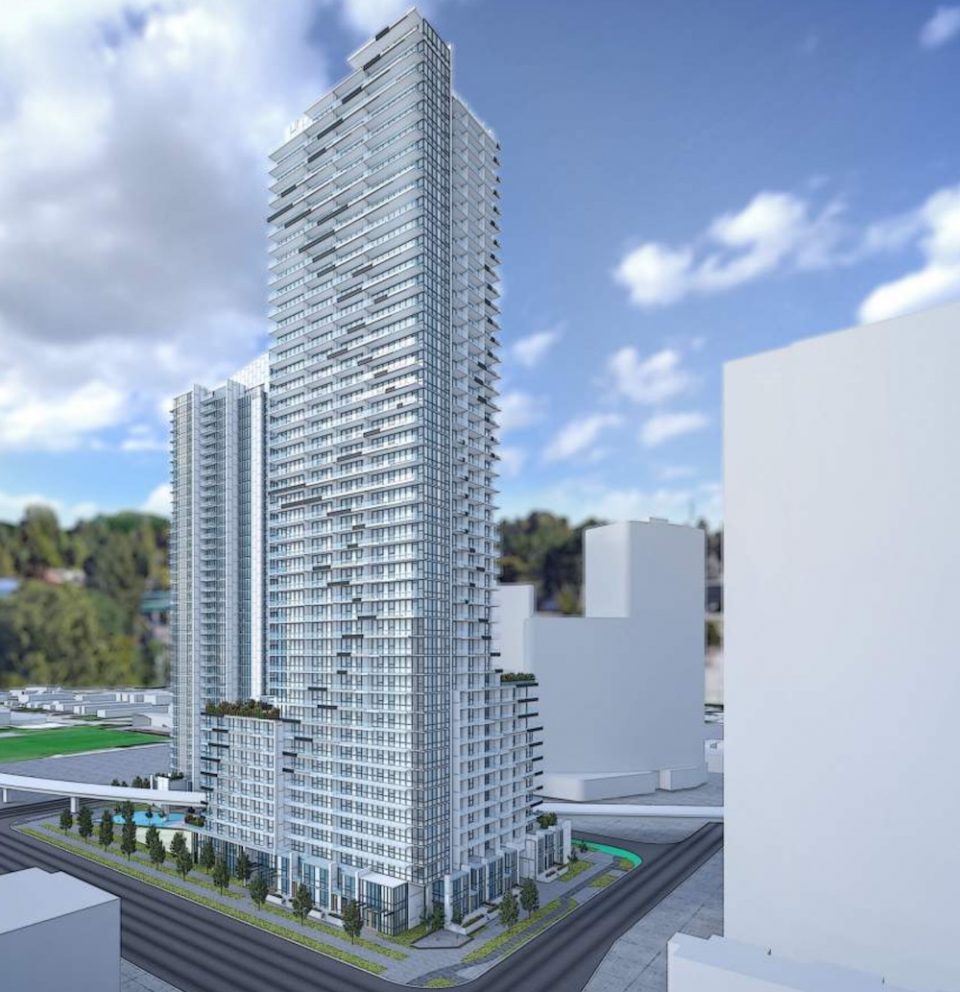 The development site is bisected by SkyTrain guideway, and must receive approval from TransLink before construction can begin.
The City of Surrey says the proposal "conforms to the goal of achieving high-rise, high density, and mixed-use development around the three City Centre SkyTrain Stations." Gateway SkyTrain station is located within 500 metres of the site.
The architects are IBI Group.