Fresh Street Market and London Drugs to anchor Vancouver House development
One year from now, Vancouver House by Westbank will be complete and occupied, with hundreds of new residents living in the tower's luxury condominiums and rental apartments, shoppers in the retail stores, and office workers in the podium levels.
The spectacular 59-storey building, designed by Danish architect Bjarke Ingels, stands next to the Granville Street Bridge at the gateway to downtown Vancouver. It will contain 407 condominium units and a 10-storey podium with office space and rental apartments.
There are also two smaller buildings currently being constructed between the on and off-ramps of the Granville Street bridge, which will contain additional rental apartments and office space.
Photos: Vancouver House construction update December 2018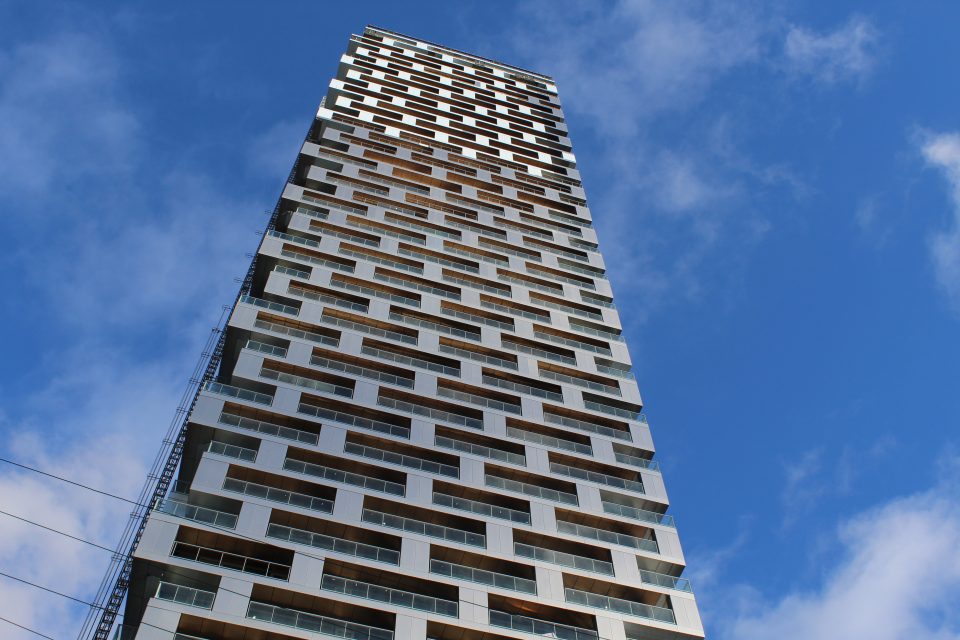 Fresh St. Market and London Drugs coming to Vancouver House
Westbank announced earlier this month that two major retail tenants have been secured for the retail spaces: Fresh Street Market and London Drugs.
Fresh St. Market and London Drugs are both owned by H.Y. Louie. While London Drugs has locations all over Western Canada, this will be Fresh St. Market's first downtown Vancouver store. The high-end grocer currently has locations in West Vancouver and Surrey.
The stores are both expected to be open by the summer of 2019. They will join several other retailers as part of the development, including restaurants and a liquor store.
The two retailers will soon be joined by another grocery store nearby at Burrard Place, located at the corner of Hornby and Drake. Either Save-on-Foods or Meinhardt Fine Foods, both Jim Pattison Group companies, will open in the podium of Burrard Place once the building is complete.
Abandoned service station next to development
In a sharp contrast to Vancouver House, a former service station sits at the corner of Beach and Howe on the southwest corner of the Vancouver House development.
The building was constructed in 1964 and operated as a garage for several decades. The property was assessed at $8,821,800 in 2017. The owner of the site is not known.