Kingsway and Windsor in East Vancouver will soon see the addition of a 12-storey apartment building with 88 social housing units.
The project is a collaboration between the Vancouver Affordable Housing Agency (VAHA), Community Land Trust and New Commons Development. Architecture is by ZGF.
All the homes are rental and will be offered at below market rental rates.
The new building at 1001 Kingsway will be built to Passive House standards and consists of a six-storey podium mass and a six-storey tower, made up of panelized and mass timber construction.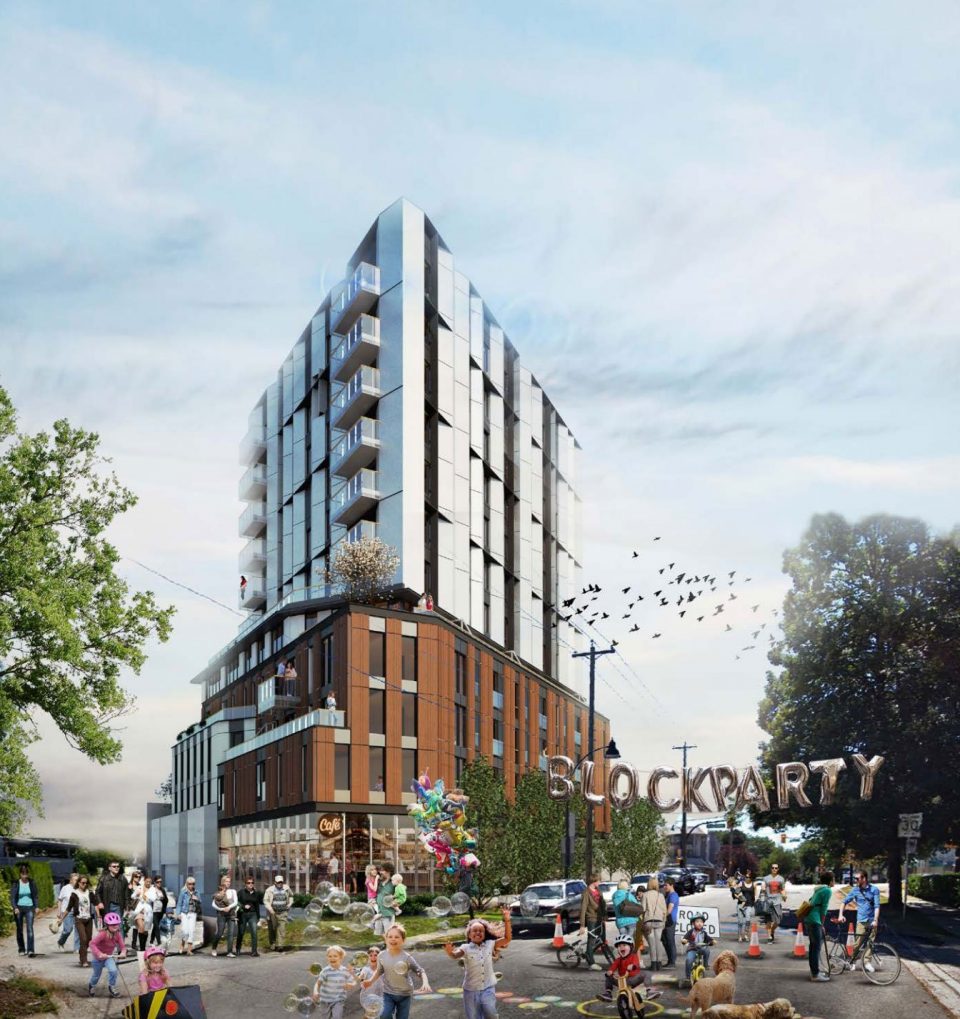 Sustainability strategies will include:
• Low window-to-wall ratio and orientating glazing to maximize daylight and minimize solar heat gain
• Triple-glazed (Passive House certified) windows
• Super insulated wall and roof assemblies
• Repeated high performing details to minimize thermal bridging and air leakage
• LED lighting throughout
• Low-flow fixtures throughout
• Fully electrical building systems, eliminating gas-fired appliances and mechanical equipment
• Operable exterior shading on the west elevation
• System-level mechanical cooling
The building is designed as a series of connected gardens, with vegetation stretching from street level to the sixth floor rooftop amenity space, which will contain planters, communal seating, a BBQ and children's play area.
There will be 6,462 square feet of retail space on the ground floor, as well as 44 underground parking stalls.
The project team held an open house in late September. The rezoning application heads to the Urban Design Panel on October 16, 2019.