A rezoning application for the redevelopment of the Balfour Block on Vancouver's west side has been resubmitted, with a new architectural design, reduction in the number of the units, and lower density.
Changes were made in response to feedback from the Urban Design Panel in March 2021, where members voiced concerns about the original design's monolithic and blocky massing, and a perceived lack of fit with the surrounding neighbourhood.
Formwerks Architectural described the original design concept as inspired by "Belgravia-style architecture", while the revised design is inspired by West Coast and Scandinavian architecture.
The site is unique on Vancouver's west side, and currently consists of 17 duplexes with 34 rental units, built in the 1950s. It is located off Oak Street, between West 18th and 19th avenues.
Wesgroup Properties' original rezoning application called for:
241 units

84 market townhouses
57 market condominium units
100 secured market rentals, with 20 per cent designated as below-market
Nine months later, the updated rezoning application includes:
208 units

58 townhouses
51 market condo units
99 secured market rental units, with 25 per cent at below-market rates
A park at the corner of West 19th and Laurel has also been added, and a linear park eliminated.
Building types will consist of three and three-and-a-half story townhomes; a six-storey rental apartment building and a six and-a-half-storey market condo building.
Renderings: Balfour Block redevelopment (September 2021)
Renderings: Original proposal, January 2021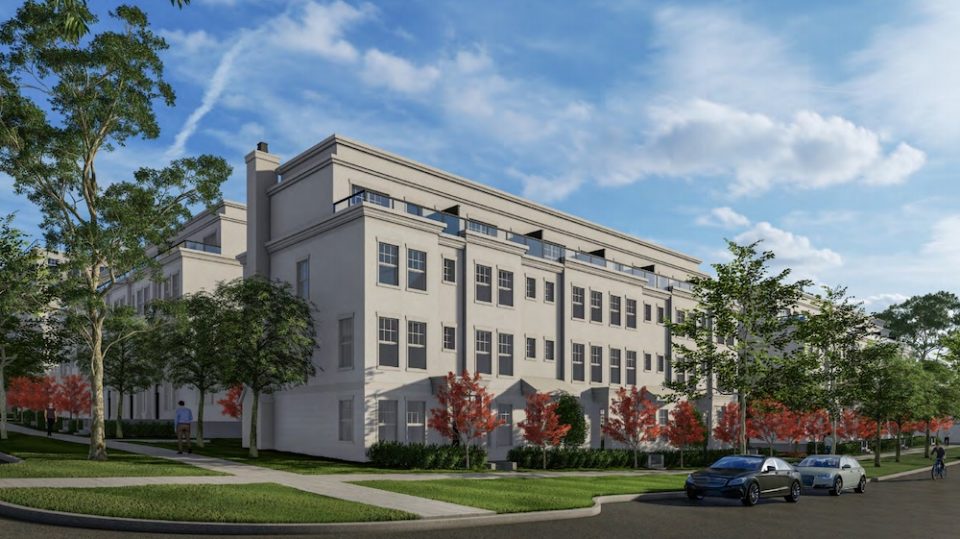 Wesgroup says the revised rezoning application will result in the following public benefits once the site is redeveloped:
Approximately $4,750,000 in DCL contributions
Approximately $407,000 in Public Art contributions
Provision of a 4,638 square feet, 37 child, shell childcare space with accompanying outdoor play areas in Building 9 valued at approximately $3,596,080 (TBD)
Provision of a public corner park on site with a construction value of $200,000
Almost tripling the amount of rental homes on the site by providing 99 new secured rental homes
Target 25 per cent of all rental homes at City of Vancouver moderate income rents
Delivering a variety of housing options to the community including for sale townhomes, flats, and condos as well as market rental and below market rental apartment homes
The application is being considered under the Cambie Corridor Plan and the Rezoning Policy for Large Sustainable Developments.