A massive, illuminated public art installation by Vancouver-based artist and Emily Carr University Professor Ben Reeves is lighting up the corner of Smithe and Cambie street.
The 25 ft. by 80 ft. art piece is called 'Viewpoint' and stretches across the podium soffit of The Smithe, a recently completed, mixed-use tower by Boffo Developments.
Photos: 'Viewpoint' at The Smithe by Ben Reeves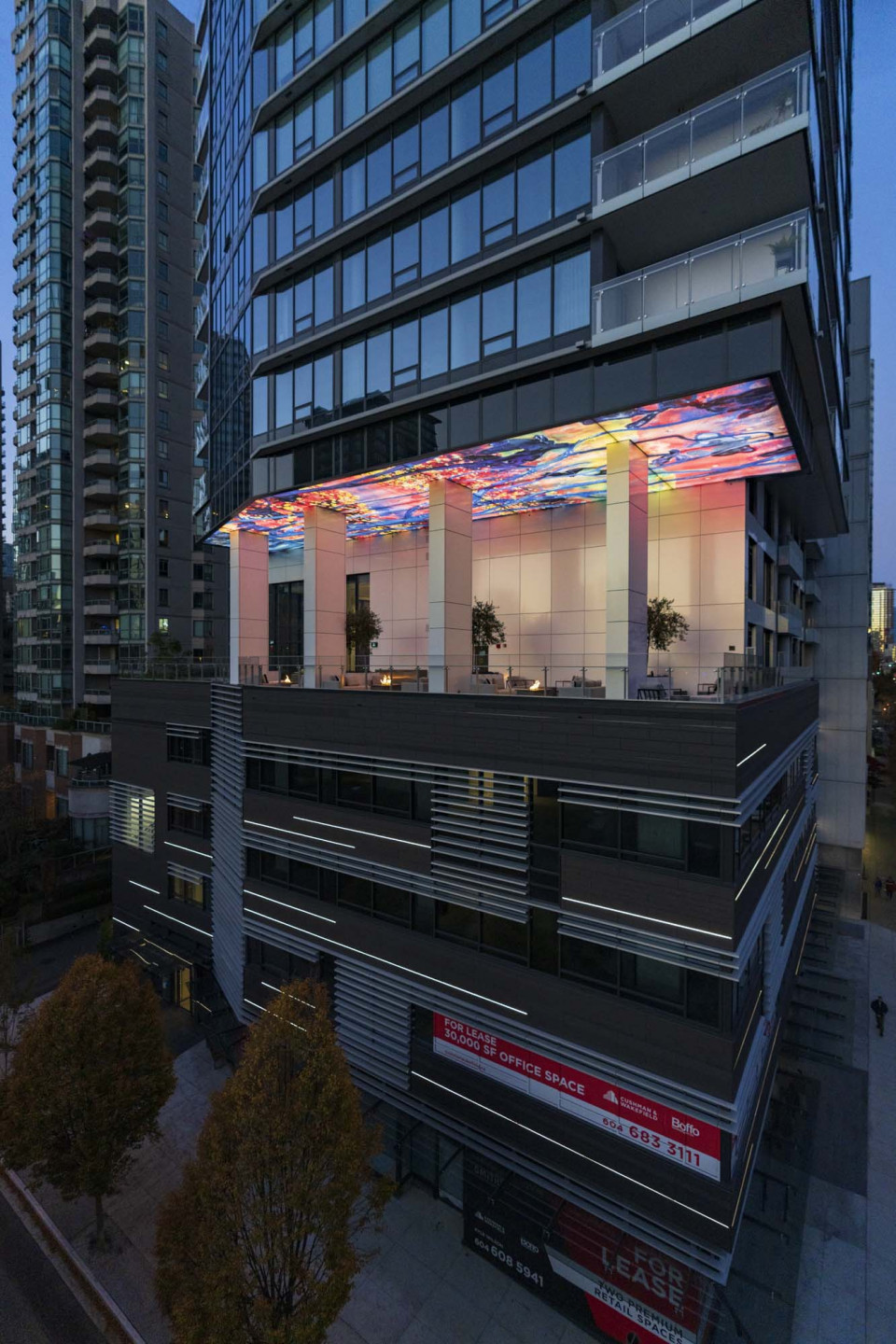 The art is based on a 6 ft. oil painting on canvas by Reeves, which was photographed and digitally reproduced onto nine stretched fabric panels by Barrisol BC, manufacturers of stretch ceiling systems.
The collaboration stretched over two years, with the result being 'Viewpoint', a public art installation not just for residents but visible for all passerby, whether that's by vehicle, foot or bicycle.
Ben Reeves is a Vancouver-based artist known for his use of paint in compositions that explore the relationship between abstraction and depiction. His work has been exhibited in venues across Canada, as well as in the U.S., England and China.