A series of nine seesaws at The Amazing Brentwood is the latest interactive public art installation in Metro Vancouver.
'Impulse' was originally launched in Montreal, and has toured the world, including stints in London and New York, and is now available to the public at The Amazing Brentwood in Burnaby until September 19. The installation is in its sixth year.
The seesaws are illuminated and produce sounds as they go up, and down. They are situated next to The Amazing Brentwood water fountain, and directly accessible from SkyTrain. It is operational from 10 a.m. – 10 p.m. daily.
Photos: Impulse Brentwood seesaws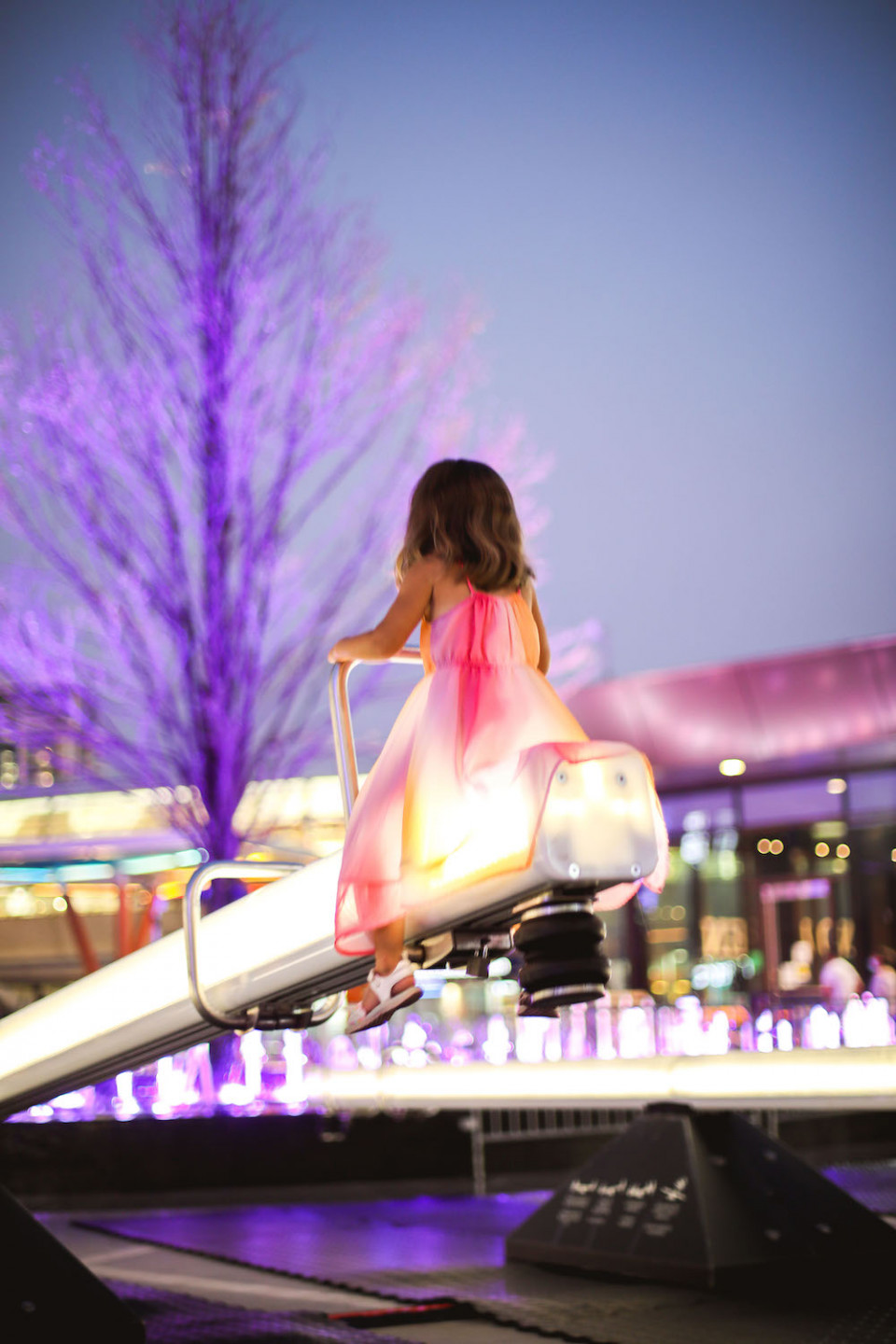 "We're excited and honoured to host Impulse's first Western Canadian appearance at The Amazing Brentwood, and to bring something extremely special to our community in the heart of Burnaby," said Emma Fyfe, general manager at The Amazing Brentwood. "Impulse transforms Brentwood Plaza into an iridescent playground, and we can't think of a better way to commemorate the final weeks of summer than by sharing this highly immersive and unique experience with our guests."
Impulse was created by Toronto-based Lateral Office, along with Montreal-based CS Design and EGP Group. The team also included Mitchell Akiyama for the sound design, Generique Design for mechanical design and fabrication, and Robocut Studio for electronic design and fabrication.
Video: Impulse seesaws in New York City
Phase one at Brentwood includes 450,000 square feet of new retail space and three residential towers. Once the three phases of the master plan are complete, there will be 6,000 new homes, as well as additional new retail and office space.
The Amazing Brentwood coverage on urbanYVR