Strand Development is partnering with Locarno Legacy Corp. to develop a seven-storey, secured market rental building on Fraser Street, at East 29th Avenue.
The new building, designed by Integra Architecture Inc., will include 100 secured market rental units and ground-floor commercial space, including a restaurant.
The development site currently consists of seven single family homes.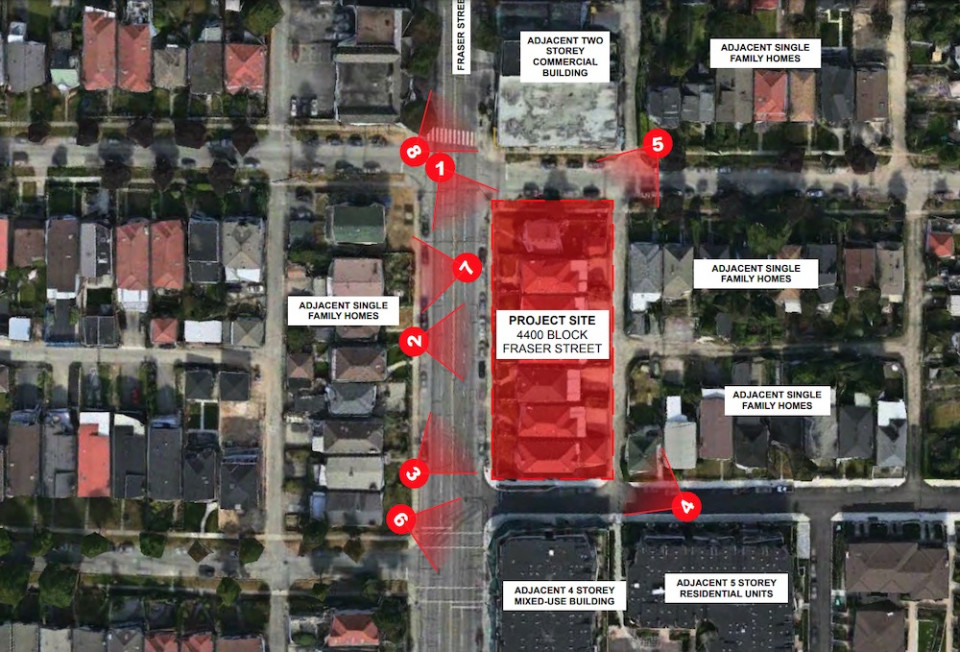 The units in the new building will range from studios to three-bedroom units, and there will be townhouse units on the south half of the laneway.
The material palette consists of warm white and grey fibre-cement panel cladding and dark window infill panels, with a brick façade on the lower floors. Warm wood-toned entry cladding is used at the townhomes along the lane, as well as the soffits.
There will be a rooftop amenity patio for tenants, with seating, outdoor kitchen, planter boxes and a children's play area.
This is Strand's second purpose-built rental project on Fraser Street.