Mixed-use development will be home to Amazon's largest Vancouver office, retail, grocery store and high-end food hall
The redevelopment of the old downtown Vancouver post office into a large, mixed-use development called The Post is well underway, with the building's façade on West Georgia completely opened with walls removed.
The Post construction update: June 2019
Two new office towers to be partially occupied by Amazon are part of the development. The towers will be constructed to a LEED Gold standard and will contain 1.13 million square feet of office space.
A 200,000 sq. ft. retail podium is also part of the development and it's not unreasonable to expect the space to occupied by Amazon-owned retailers such as Whole Foods, Amazon Go, or Amazon Books.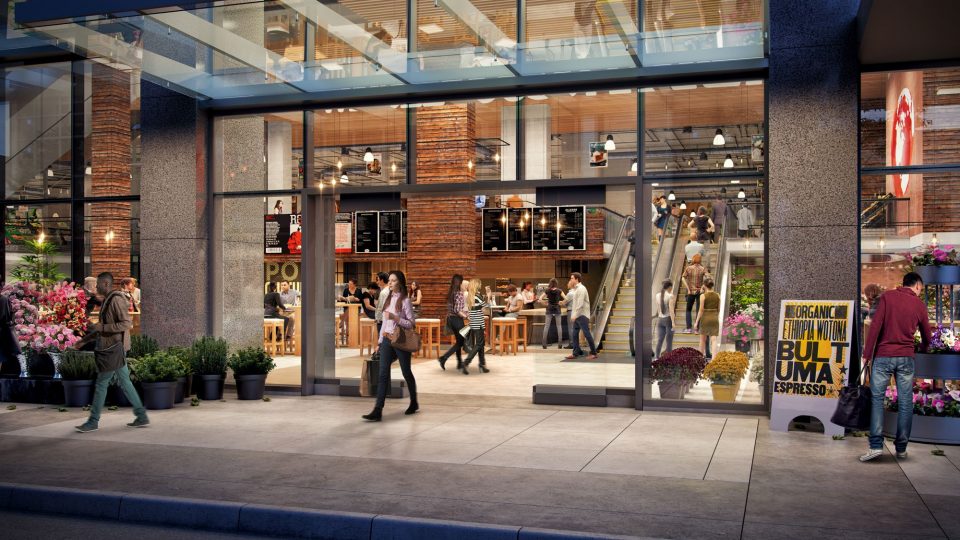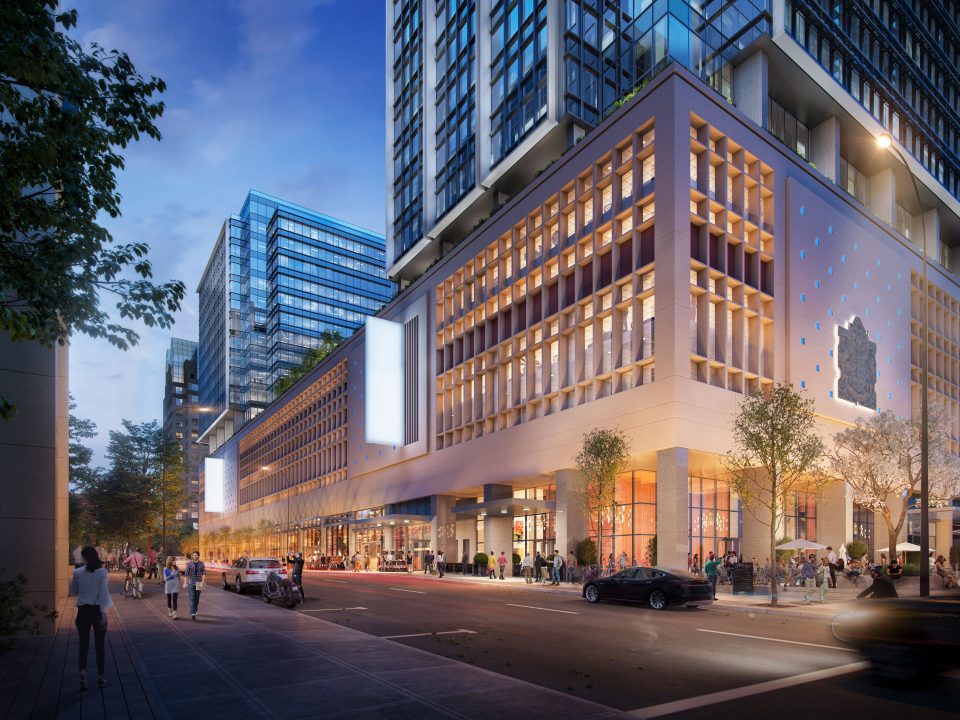 QuadReal says retail amenities will include "a food hall to fine dining options, farm-to-table to globally inspired cuisine, as well as fresh grocer, gym, pharmacy, and more."
The heritage component to the redevelopment is significant, and the majority of the façade of the former Canada Post office will be restored.
Crews have demolished the annex atop the building, which is located where one of the new office towers will stand.
A bas relief sculpture of a post man by the Homer Street entrance has been cut into pieces and removed. It will be restored and reinstalled on the Hamilton Street frontage.
The distinctive crests on the West Georgia frontage of the building will also remain.
Amenities for office tenants will include a basketball court and two tennis courts, plus dog-walking areas on the rooftop of the podium. Cyclists will have access to an automated, secure, cartridge bicycle storage system, as well as end-of-trip facilities including showers and lockers.
The development is expected to be completed by mid-2023. It will house more workers than any other office building in Vancouver's history — up to 7,000 office workers once complete.
Architects on the project are MCM Partnership, with construction managed by PCL. The redevelopment will create up to 4,000 local construction jobs.