Bucci Development has applied to rezone a site at East Broadway and Lakewood Drive, to construct a six-storey, strata condo building.
The development site is currently occupied by five single family homes, and sits within the Grandview-Woodland Community Plan.
The future condo building, designed by RH Architects, will consist of studio, one, two and three-bedroom suites. Thirty-eight per cent of the units will be two-bedroom or larger.
The façade will consist of a brick podium, with fibre cement panels and ACM panels on the upper floors.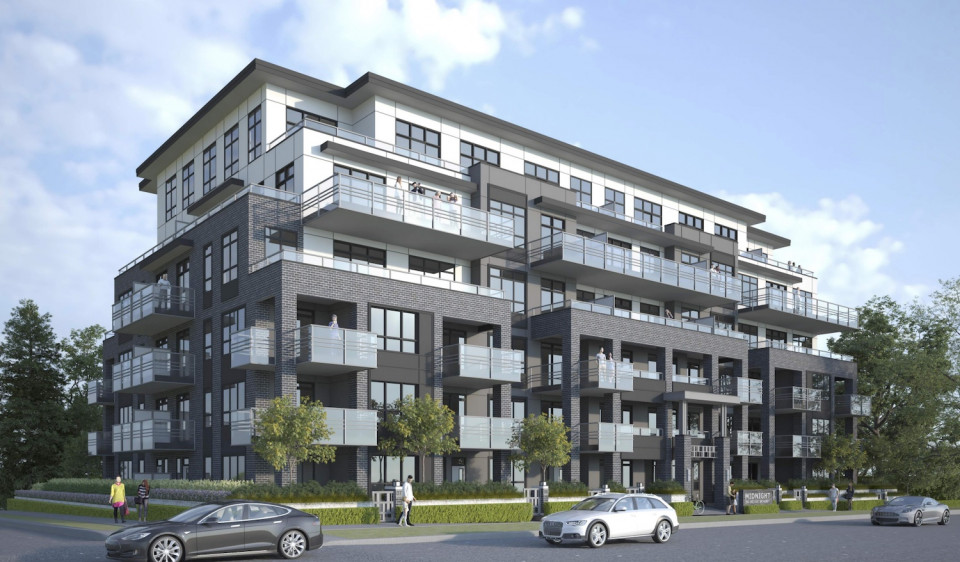 There is a land rush in the area, as the Grandview-Woodland Community Plan allows for six-storey buildings on arterials, as well as duplexes and townhomes on the inner blocks. There are several similar, nearby development proposals in various stages of approval, and more to come, as seen in the map below, included as part of the rezoning application.
Recent Grandview-Woodland development news